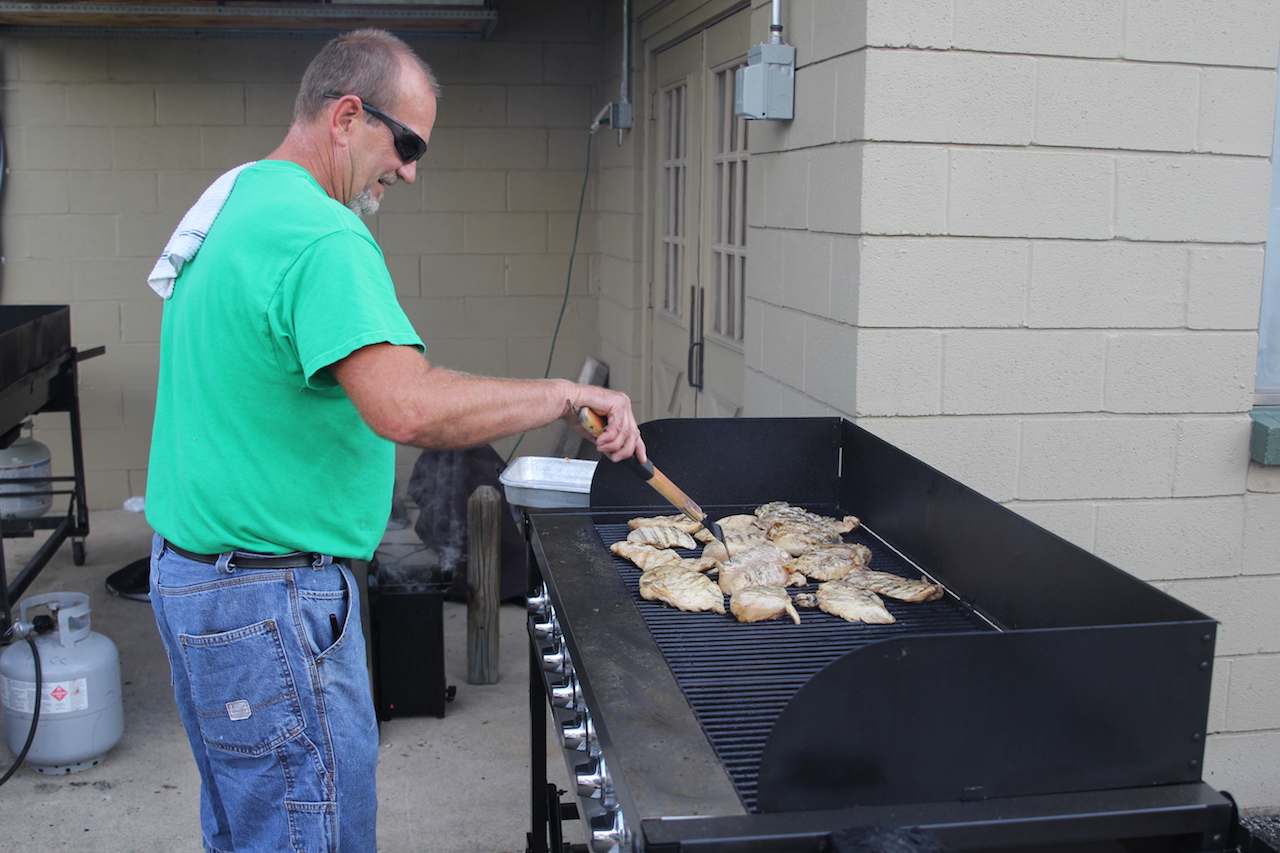 A Canton Baptist Event
When: 9.9.17
Where: North Lawrence Fish and Game Club/Camp CHOF
Schedule: Trap Shoot at North Lawrence Fish and Game Club – 1-4pm
Meal at Camp CHOF – 5pm
Special Speaker – Dr. Robert L. Dorsey – 6pm
Speaker Bio:

 
Dr. Roger L. Dorsey Married 25 plus years to my high school sweetheart, 3 adult children, one grandson. I grew up in Clay County West Virginia in a hunting family so being in the woods year round was natural. Hunting was never done merely for sport it was taught as a means to provide food for the family. I began hunting deer at the young age of 9 years old, however learned quick that my brother and I were brought along to drag deer, not to shoot them. I harvested my first deer in 1980 at the age of ten years old and for 34 years it remained the last buck I would harvest. In 2014 the Lord blessed me with one of my largest whitetails – an 8 point buck that scored 140 4/8 gaining entry into the Ohio Big Buck Club. I have also enjoyed hunting turkey, squirrel, and ground hog (to protect the tator patch). I have interest in hunting other game bear, elk, moose, wild boar, coyotes. As a means to help pass on hunting skills to the upcoming generations, I am an Ohio Hunter Education Instructor, as well as an NRA Training counselor. These two endorsement allow me to teach the young and older hunters hunting safety, ethics, firearms safety, and marksmanship. As a United States Marine I was assigned as security to the Presidential Helicopter Squadron HMX-1 serving 2 years under President Bush and 2 years under president Clinton. I am currently Pastoring First Baptist Church of Valley City, OH.
Called into the Gospel Ministry June 1995. Attended Massillon Baptist College 1999 grad. Bachelor of Divinity Masters in Pastoral Theology, Andersonville Theological Seminary, 2002. Doctorate of Pastoral Theology, Andersonville Theological Seminary, 2004. Masters of Arts in Teaching, Liberty University, 2011.  2004-2008 I was the Senior Pastor Harvest Baptist Church, Hudsonville, MI.  2002-2004 I pastored at Sandy Valley Baptist Temple, Magnolia, OH. 1996-2002 I was the Assistant Pastor at Sandy Valley Baptist Temple, under Dr. Bob Hutton.
Save the date and join us!
More details to come. Questions? Call 330-477-6267 x130