Our Mission
The Well, our High School Ministry, has the purpose of reaching and impacting the lives of students through pursuing a relationship with Jesus Christ. This ministry recognizes that all students are searching for something to fill the emptiness they experience and we are positive that these feelings of "emptiness" can only be satisfied when faith in Jesus Christ is experienced.
We also desire for The Well to be a place where Christian students can develop a "God-conscious" view of the culture that surrounds them and carefully filter what they see, hear, and experience through Biblical principles.
The Well is led by Aaron White and many volunteer staff who are interested in students finding meaning and purpose in life. To find out more about our high school ministry please visit the FaceBook Page:
The Well on FaceBook
The Well on Instagram
Wednesday, October 28th we will be meeting at the bus garage. It will be 6:30-8:30. There is no cost. We will be roasting hotdogs, playing games, having smores, devotion. Make sure you wear a costume. Awards will be given to the best dressed and best group costume. For questions email Aaron White at awhite@cantonbaptist.org.
Saturday, October 31st we will be having an activity at Camp CHOF called Spy Games. It will be from 6:00-10:00 and cost $10.00. Food and message will be provided. Email Aaron White for questions at awhite@cantonbaptist.org. To register please click here.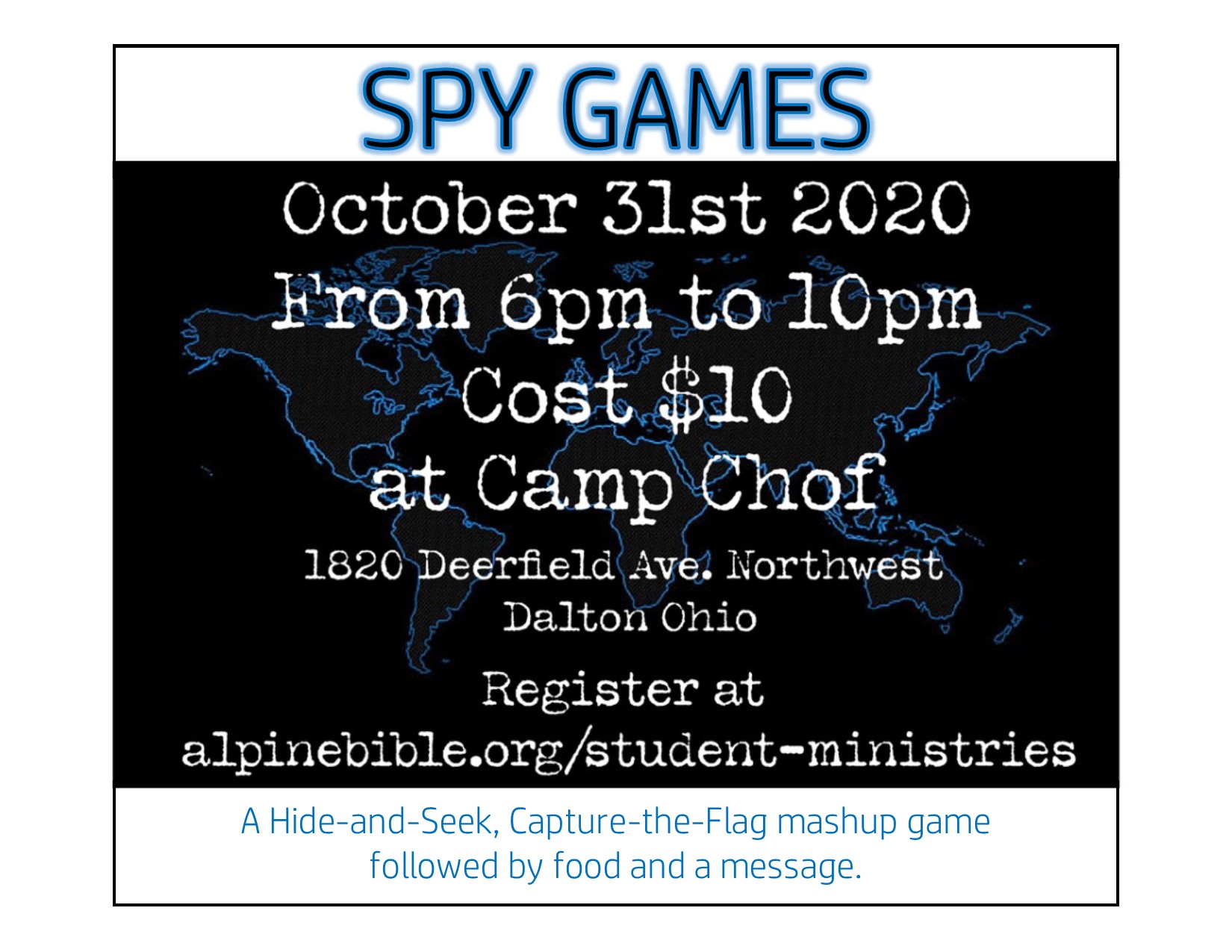 When you say one thing and do another, this is called hypocrisy—and we've all been there. Perhaps you hate it when other people bite their fingernails, only to find yourself giving into that very habit when you are anxious. Or maybe you are always posting pictures on Instagram that make it look like you are super happy and popular when you are actually hurting and lonely. The Book of Isaiah begins with God calling the people of Judah hypocrites. Their issues were much bigger than a bad habit—they were pretending to be religious while disregarding justice and neglecting those who were oppressed. However, the Book of Isaiah opens with good news for hypocrites like us. Today we will see how our God is so good that He invites us to repent and offers us full forgiveness of our hypocrisy and sin when we do so. As we study through the book of Isaiah together, we will not only see how God loves, condemns, and judges His people, but we will see how the book of Isaiah is so applicable to our lives.